2018 Fall Conference and Business Meeting
DIVERSITY & EQUITY: WHAT DOES IT MEAN IN NH LIBRARIES
9:00 Coffee and Registration
9:30 Keynote address: Diversity: More than a code word for race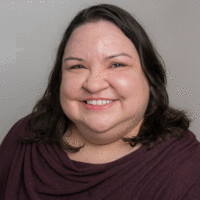 The power of the term "diversity" has been diluted in many ways. It is either too vague or too specific, as many equate the word "diversity" as really a code word for "race". Yet, when we talk about diversity in libraries it may mean more than race. Libraries need to recognize and value both visible and invisible identities to serve their communities. How do you realistically engage with diversity if it doesn't mean the same thing across communities? This talk will explore how to define diversity for your library and community, as well as discuss the relevance of social justice in libraries.
Jody Gray, Director of The ALA Office for Diversity, Literacy and Outreach Services.
Jody is responsible for oversight and administration of the Office's activities and budget; serves as primary staff liaison for ALA Committees, the Affiliated Ethnic Caucuses and related groups; and guides the Office in its efforts to provide active consultation, facilitation and training on diversity, literacy and outreach services. http://www.ala.org/aboutala/offices/diversity
10:30 Coffee Break and Networking
10:45 Business Meeting: Sylvie Brikiatis, NHLA President
Introduction of the NH Digital Library project by State Librarian Michael York
11:15 Panel discussion: What does diversity mean in NH Library functions such as programming & collection development?
12:00 Lunch
12:45 Awards and Recognitions
1:00 Jody Gray: Workshop: Exploration of implicit bias and privilege in library settings
This interactive workshop we will explore how implicit bias and privilege impact a library's programming, collections, and services. The intent of understanding these concepts is to provide a shared framework to actively examine institutions and policies in order to eliminate barriers to the communities that use the library.
2:30 Raffles & Wrap up
More details
Friday November 2, 2018 Common Man, 231 Main St., Plymouth, NH 03264
Members $50. Non-members $65. Register by October 18, 2018. Please refer to the NHLA Cancellation Policy.
Questions to Christine Friese, NHLA Vice President, ccfriese@cityofportsmouth.com
Register here.
---