About NHLA
NHLA is committed to networking, professional growth and advocating for the future of New Hampshire libraries. NHLA is a professional association of library personnel, trustees, and library supporters whose purpose is:
To advance the interests of its members through advocacy on library issues and increasing public awareness of library service.
To support the professional development of its members.
To foster communication and encourage the exchange of ideas among its members.
To promote participation in the association and its sections.
---
From the President
Hi Everyone,
Well, it's legislative season and I want to thank all of you who are tracking on bills in the NH legislature. With more than 900 bills this year, there certainly is a lot to keep track of so we will take all the help we can get! Secondly, I think it would be a good idea to add to the agenda for February 14, a brief brainstorming session about some ways to communicate the legislative positions NHLA takes.
Attached is the NHLA position I sent to the lobbyist this morning regarding HB 514. Thanks go to Deb, Denise and Christine who worked with me to craft this message. This was a bit of a tricky bill for all of us because it is an amendment to a law that is already in existence. Additionally, the amendments in the bill relate to schools and school board policies and the addition of NHSLMA as an NHLA section has not yet happened. As such, our lobbyist recommended that we keep NHLA's opposition letter "to a high level of general policy."
IFC has asked for some talking points about the bill and I think it's a great idea to have a shared, consistent message. What I offer is really just a restatement of is in our statement of opposition: NHLA opposes HB 514 because NHLA does not support amendments that conflict with a local board's ability to adopt its own policies regarding the selection of materials deemed appropriate for the library's collection.
If you would like to register your own opposition to the bill here is the portal link and instructions to do so. Thanks to NHSLMA for compiling this information.
Sincerely,
Mindy
Mindy Atwood
Abbott Library Director:: 2023 NHLA President
News and Events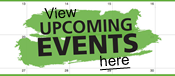 It's Time To Update Your NHLA Membership!
Your NHLA Membership term runs from January 1 - December 31. Any individual associated with libraries in New Hampshire may join, from library staff to Trustees to members of Friends organizations and from students just embarking on their Masters in Library Science to librarians who have enjoyed a long career in the field and our library vendors that support our work.
To join or renew your membership, please register online here.
Membership in NHLA provides our 600+ members with
...support through our advocacy efforts in the state legislature to ensure that New Hampshire's libraries receive necessary suport and resources from the NHSL and to have important local library issues recognized on the state level when necessary;
...information through regular updates on natoinal and state news and information that affects New Hampshire's libraries; and
...growth both professionally and personnally through involvement in NHLA sections, committees, meetings, and conferences.
---
2023 NHLA Spring Conference - May 4 & 5
For information about this year's conference, please go to the Conference Page.
For questions, please contact Conference Chair Deb Hoadley

NHLA members receive the benefit of NHLA's advocacy efforts in the state legislature, the Governor's office, and other areas of state government to assure that New Hampshire's libraries 1)receive necessary support and resources from the New Hampshire State Library (such as ILL van service and free or reduced charge access to online database subscriptions), and 2) have important local library issues recognized on the state level when necessary.
NHLA offers its members scholarships and interest-free loans for graduate study as well as mini-grants for professional development. Members also receive reduced registration rates for a variety of professional development opportunities throughout the year, designed to help library staff at all levels keep up with the ever-changing world of information science and maintain the excellence that New Hampshire residents have come to expect from their libraries.
NHLA members receive regular updates on national and state news and information that affects New Hampshire's libraries through the NHLA web site, blogs, and other electronic communications from the NHLA sections.
NHLA members have access to numerous opportunities for networking and involvement through NHLA sections. These opportunities to plan meetings, develop educational programming, evaluate trends, and develop resources for other NHLA members help prepare library staff for leadership roles within their own libraries.